If you cannot view this email properly, please click here.
HKUST Receives HK$500m Gift from LKSF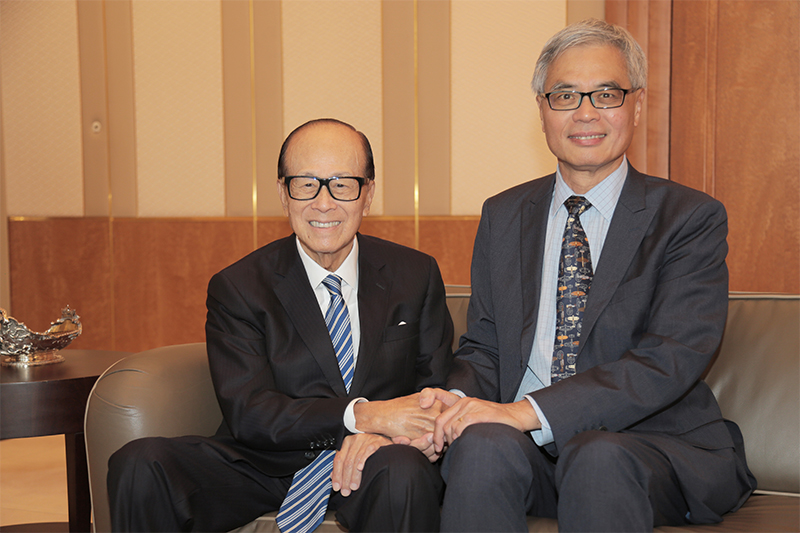 The significant donation of HK$500m from Li Ka Shing Foundation will be used for establishing Hong Kong's first Institute of Synthetic Biology to steer the city into a global pioneer in synthetic bio-technologies. The gift will also help the University get connected with the world in synthetic bio-technology research, and provide Hong Kong youngsters with abundant opportunities to engage in entrepreneurship and research work.
Two HKUST undergraduate students invented an AI-powered lip-reader that utilizes a camera to stream video of a speaker to a wearable device, potentially helping millions of hearing-impaired people to lip-read more effectively.
HK$50m fund created for startups
With HK$50m initial funding, HKUST Entrepreneurship Fund will grant selected early-stage HKUST startups up to HK$2m each in support of their research and development, as well as business and market development activities.
A current MPhil student developed a medical device that automates egg/embryo cryopreservation, helping to improve IVF process' success rate from 80-99.5% to a constant 99.5% and lower the chance of patients having to undergo repeated retrieval procedures.
Breathing life into business ideas
Six top teams entering the final round of the HKUST-Sino One Million Dollar Entrepreneurship Competition 2019 will be invited to join a one-year entrepreneur program organized by HKSTP to help turn their innovative ideas into reality.
New MSc in FinTech bridges talent gap
The inaugural MSc in Financial Technology Program leverages the diverse expertise of professors in Schools of Business and Management, Engineering, and Science to help bridge the talent gap and address timely market needs.
2019 Distinguished Fellow, International Engineering and Technology Institute (IETI)

Department of Electronic and Computer Engineering
Medal of Honour, The Hong Kong SAR Government

Department of Economics
Expert Views in the Media