If you cannot view this email properly, please click here.
New Base for Digital Banking Ventures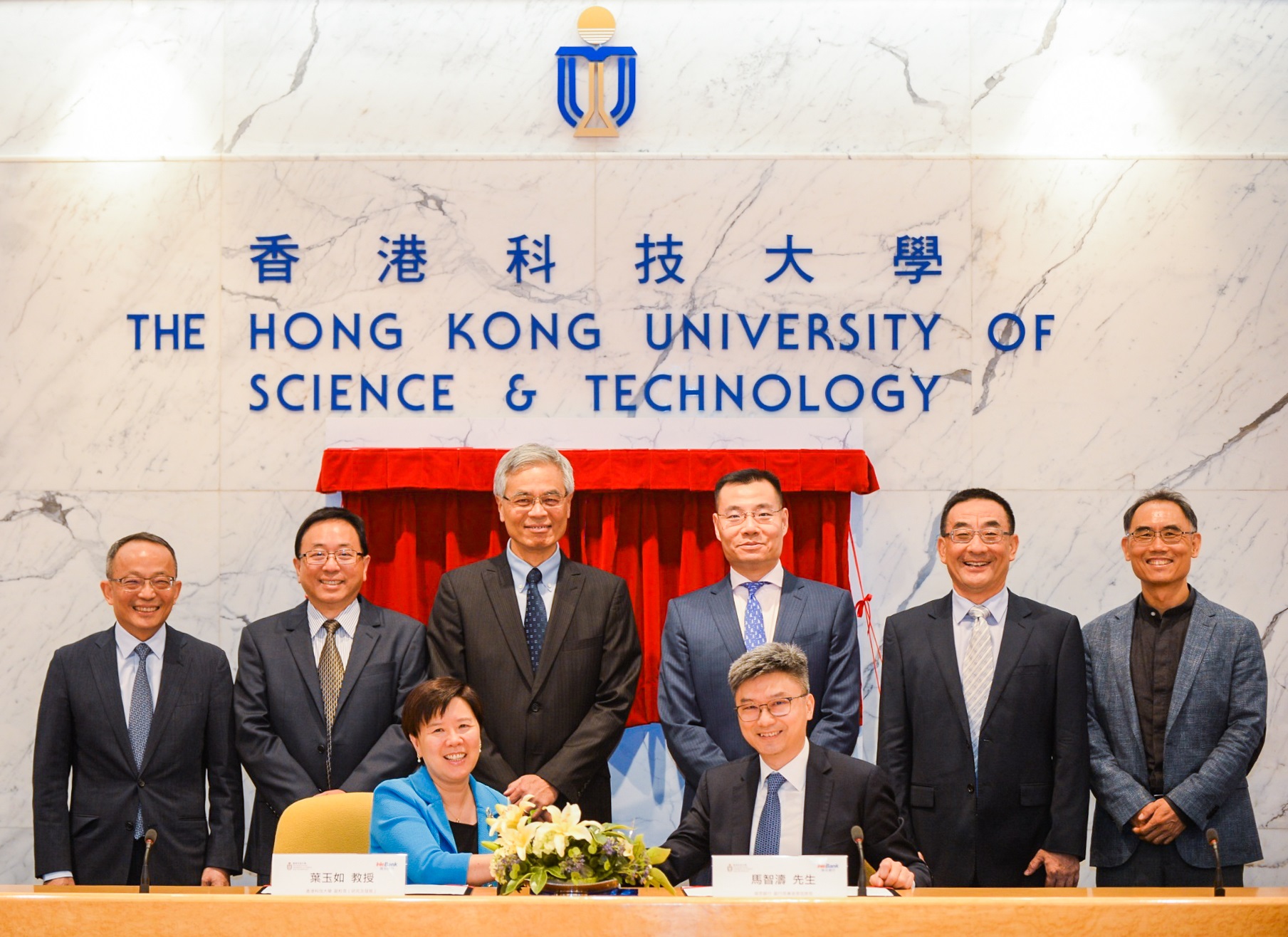 Leveraging HKUST's research capability and WeBank's experience in applying innovative technologies in mainland's banking industry, the first joint banking lab project is established to collaborate on research areas spanning AI, big data, blockchain and financial and regulatory technologies, and promote knowledge transfer in GBA.
Your AI conflict resolution
CSE students have developed Hong Kong's first "robo-lawyer" specialized in generating divorce agreements and employment contracts that will help users save legal fees and resolve conflicts.
Hong Kong's first bachelor's degree in ocean science and technology commencing in Sept this year enables marine talents to dive into the investigation, conservation, and management of ocean as our greatest natural resource.
Everyone might use quantum computers soon
For the first time, an HKUST-SCNU joint research team has found a way to boost the efficiency of photonic quantum memories, which make quantum computers much faster, from below 50% to above 85%, bringing quantum computing closer to reality.
Passing on innovative spirit
Two engineering alumni and computer vision lovers who obtained international acclaim, have returned to teach at their alma mater hoping to inspire the next generations of engineers to change the world with innovation.
Opportunities abound in Insurtech
HKUST Business School and ZA International has signed an MoC examining the impacts of Fintech and Insurtech on Hong Kong and enabling faculty and students gain firsthand knowledge via R&D, training and incubation.
The 2019 Jan Rajchman Prize, The Society for Information Display

Department of Electronic and Computer Engineering
Outstanding Sustained Technical Contribution Award 2019, IEEE Electronics Packaging Society

Department of Mechanical and Aerospace Engineering
ACM SIGSOFT Distinguished Paper Award, International Conference of Software Engineering (ICSE)

Department of Computer Science and Engineering
Expert Views in the Media