If you cannot view this email properly, please click here.
What Tricks Us into Believing Lies?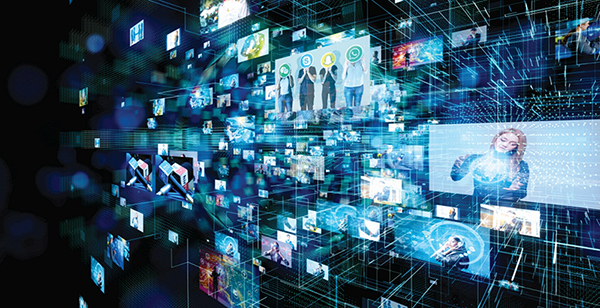 Why do people believe in fake news? Recent studies led by Prof. Gita JOHAR examined the culprits behind rumor spreading and what impedes fact-checking on social media, providing insights into how we can combat the spread of false information.
Unlocking new clues to cancer
A research team led by Prof. HUANG Xuhui has solved a puzzle as to how RNA polymerase II maintains accurate RNA transcriptions. The discovery offers valuable insights into how transcriptional errors may result in serious health problems such as cancer and Alzheimer's.
Kellogg-HKUST EMBA crowned world's No. 1
The Kellogg-HKUST EMBA Program has once again been ranked the best joint EMBA program in the latest QS Global EMBA Rankings 2019, and scored a perfect 100 in employer reputation and career outcomes as two key metrics used to measure program performance.
New landmark, new learning experience
Named Shaw Auditorium in recognition of Shaw Foundation's generous donation of $150 million for the construction, the multi-purpose venue is a new landmark for large-scale teaching and cultural events organized to foster humanistic development in the community.
Keeping eyes on the target
Despite her devastating failures to participate in world-class tournaments, student in computer science and top archer Edith LEE shows her resilience and can-do spirit to keep pursuing her dreams.
Never miss the minibus again
Two alumni and a student have developed a new app "Finding Mini" to provide real-time arrivals information for green minibuses. Its application is likely to be adopted not only in the University but also the public and commercial sectors.
Gold Award 2018, Hong Kong Green Innovations Award

Department of Civil and Environmental Engineering
Google Faculty Research Awards 2018

Department of Computer Science and Engineering

Electronic and Computer Engineering
Scholars Award 2019-2020, Asian University Alliance

Division of Humanities
Expert Views in the Media